Hiring a Third Party Self Storage Management for Your Business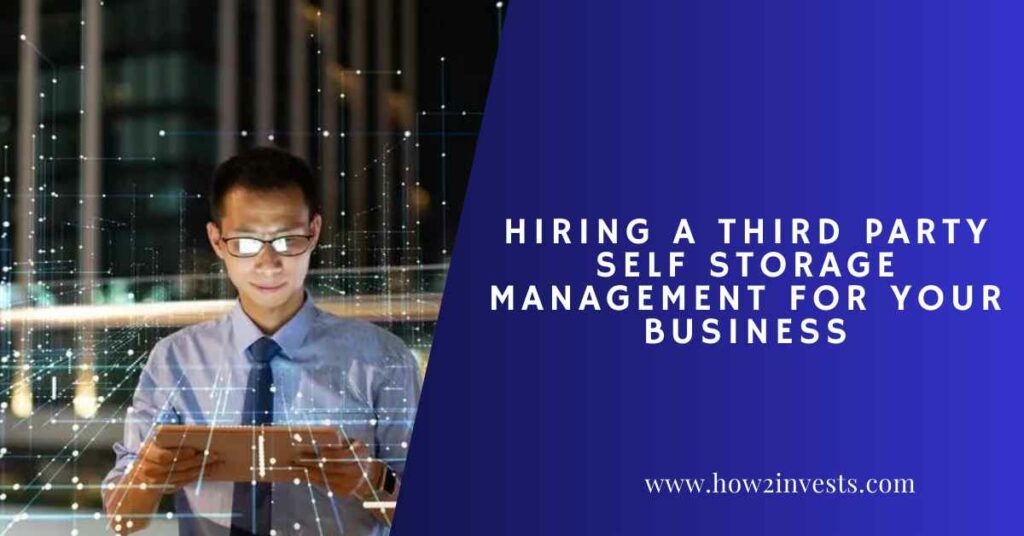 People and businesses often need additional, secure storage. Operating a storage facility is complex — staff, company finances, daily operations, and more must be carefully balanced.
Working with 3rd party self storage management services can simplify this balancing act. If you are considering working with a self storage management company, here are three steps you should take to find the right match for your business:
1. Learn What 3rd Party Self Storage Management Companies Do
The first thing you need to do when hiring a 3rd party self storage management company is to learn what to expect from a management company. These companies provide business services tailored to the needs of a self storage facility.
A management service understands a self storage business's security, staffing, and other necessities. They address these needs by providing solutions adapted for self storage companies.
While storage management services will vary from company to company, there are a few things these services commonly cover.
These include recruiting and training effective employees, support for daily operations, and accounting services. Management companies may also provide help with maintenance needs and managing revenue.
Employee Services
The employee services offered by many management companies start with recruiting and training team members. Management services understand the staffing needs of a self storage business and can help new business owners recruit and train reliable staff and managers.
Daily Operations
Self storage management companies can help business owners optimize their company's procedures. Management firms provide services that help with everything from scheduling and timekeeping to proper uniform standards.
A management company can also help business owners develop effective operating procedures and train staff in those procedures.
3rd party management companies also provide tools and experience for collecting rent from clientele. Expert assistance can also help address delinquent accounts. A management firm can also help run successful unit auctions to clear out abandoned storage units when necessary.
Accounting Services
Self storage management firms often provide business owners a wide range of financial and accounting services. A firm can manage income and expense records and accounts payable. Your management company should also provide regular reports on expenses and deposits.
A management firm can also help you take your business to the next level. Self storage management companies can help you set budgets and goals for your business and compare those goals with actual performance. They can also help track performance metrics to help identify areas where your business could be improved.
Facility Maintenance
Facility management may provide a variety of maintenance and management services. The most basic of these services may be regular cleanliness and curb appeal inspections. Management firms may also offer guidance and budgeting services for preventative and emergency maintenance.
A management company's facility services may include managing the facility's documentation and tracking rented units. Some firms may even provide software solutions that make this easier.
Revenue Management
Optimizing your business' income is another way a management firm can help you grow your business. Many firms provide services that help identify local pricing and demand trends so you can keep your asking rates on target. They may even help you find additional sources of revenue.
2. Identify Areas Where Your Business Can Benefit From a 3rd Party Management Service
The second step to hiring a management firm is identifying areas where your business could be improved. Review your business and your staff, and ask yourself questions like the following:
Is this part of the business needlessly complicated?
Are there inefficiencies in how my company does this?
Do I feel like I'm losing control of this aspect of the company?
Is this such a pain that I don't like dealing with it?
Questions like these can help you identify areas where your business may need improvement. Create a list of things you wish were simpler or could delegate to someone else. These are the areas where a 3rd party management firm may be most beneficial.
3. Meet With a Self Storage Management Provider
The last step in hiring a 3rd party self storage management company is to meet with an agent of that firm. Discuss your business with their representative. Review your areas to improve, and evaluate what their company can do for you. If they are a good fit for your needs, you can then create a plan to move forward.
Seek Self Storage Solutions Today
Businesses can benefit from solutions that self storage management firms provide. You can evaluate local storage management vendors to find the right fit for your business. Get started and seek a reputable self storage management firm for your needs.