What To Know About Getting a Hair Tattoo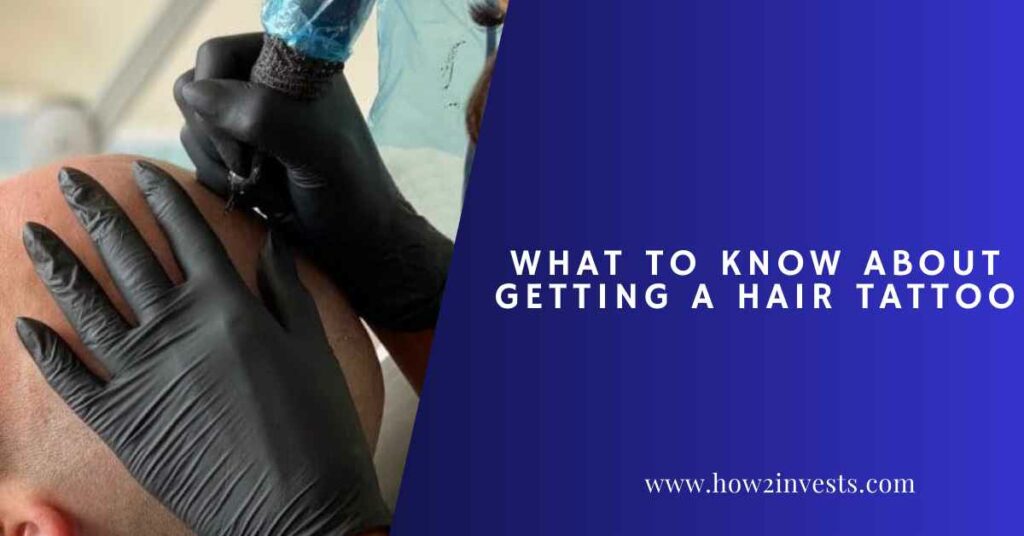 A hair tattoo is a great treatment option for hair loss if you've exhausted all other options. The procedure involves placing tiny ink dots over balding areas of the scalp to give the impression of hair follicles.
Here is everything you should know about this hair loss treatment technique:
About Hair Tattoos
A hair tattoo is a hair loss treatment known as scalp micropigmentation (SMP). A qualified expert performs this minimally invasive cosmetic procedure. They use a tiny, thin needle to apply pigment that imitates the look of hair follicles on the scalp.
Scalp tattoos cover up specific bald areas, hiding the appearance of severe hair loss. The tattoos may hide hair and scalp flaws like alopecia or scars, and reduce the appearance of a receding hairline. Scalp micropigmentation often results in natural-looking outcomes for clients.
Scalp Micropigmentation Process
Discuss your hair loss treatment alternatives with a professional before you go for scalp tattooing. They can help develop a strategy based on your hair loss patterns and preferred coverage. Clean your hair and scalp before your initial visit for an accurate assessment.
Before beginning the procedure, the specialist marks the front and sides of the scalp that need tattooing. They may shave your head to better view the color and density of your natural hair follicles. Next, the technician applies a numbing ointment to the scalp to lessen any discomfort you may feel during the ink application.
Your technician uses a pen-like device that contains a tiny needle to apply many small dots to the targeted scalp area. Micropigmentation is less painful than a typical tattoo session because the incisions are smaller than those of regular tattooing machines. The entire procedure can take a few minutes or several hours depending on if you are covering a small section or the entire scalp.
Scalp Micropigmentation Aftercare
Try to keep the region clean as you heal. Avoid applying any harsh chemicals, and try to stay out of the sun. If you need to go outside, try wearing a loose-fitting head covering. Sunshine exposure can cause the pigments to fade and slow the healing process.
Most patients repeat the procedure several times after a few weeks of optimal healing. Each session increases volume and density, quickly filling in thinning areas. Your technician will advise you on the number of treatments you need for the best results.
Benefits of Scalp Micropigmentation
Scalp micropigmentation offers an expensive and low-maintenance hair loss treatment. SMP may be more affordable than getting hair transplant surgery. The increased covering and density can resemble hair follicles, concealing even the most receded hairlines. When performed by a professional, scalp tattooing is a low-risk procedure. The tattoo ink can endure for several years, making it an excellent long-term hair loss remedy.
Try Out a Hair Tattoo Today
Find a professional hair loss clinic near you to get a scalp tattoo. Qualified micropigmentation specialists can help you achieve results tailored to your unique needs. Schedule an initial consultation with an experienced scalp tattoo artist for long-term, natural-looking results.