What Is the Typical Process of Working With a Video Production Company?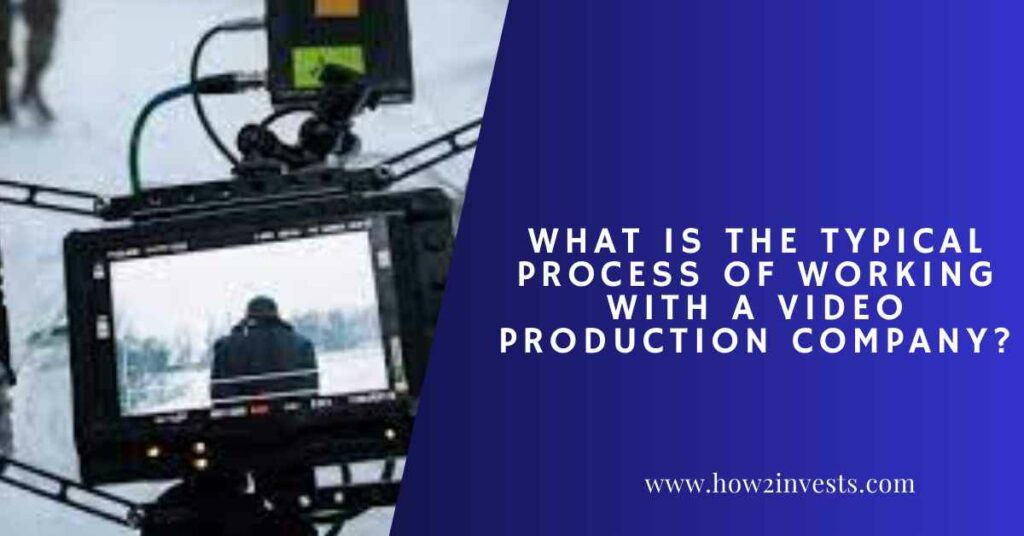 The audience you attract online can determine how successful your business becomes. A video production company offers a creative solution to reach your target audience.
They can help you produce high-quality videos tailored to your audience's preferences. Here is a typical process of working with video production companies:
Planning and Development
At this stage, working with the video producer will help you determine the key message you want your video to convey. This can include discussing your target audience, your objectives, and your budget.
The video production company will then use this information to create a concept and a storyboard for your video. This is when the script, visuals, and music will be determined.
The production team then provides a detailed proposal outlining the project's vision, schedule, and cost. Once you approve the concept and storyboard, they can move on to the pre-production stage.
Pre-production
During the pre-production stage, the video producer begins preparation for filming your video. This includes casting actors, scouting locations, and hiring crew members.
The video production company also makes sure they have all the necessary equipment and that they obtain all the required permits.
They'll work with you to schedule filming dates and assign roles and responsibilities to the cast and crew. This stage of production may last longer depending on the budget needed and being able to find the right location.
Production
This involves the actual filming of your video. The production company uses professional equipment to capture the video and audio needed to bring your concept to life.
They work with actors to make sure they understand their roles, adjust lighting and sound for optimal recording, and get takes from different angles.
Post-production
The post-production stage entails putting together the video. Producers edit the footage and splice the video together. Music, commentary, sound, and special effects are added in to capture the visual your company wants. They'll keep you up to date so they can make sure that the video is to your liking.
If you have any fixes that you'd like, they can make those changes during this process. Once everything is set how you want it, they'll make the final touches and have it ready for viewing.
Marketing
Once your video is ready to go, it's time to distribute the video to advertise for your business. The video producers can work with you to identify the best marketing strategies. This may include uploading the video on different platforms like Instagram, YouTube, and Twitter.
You may also want to use paid advertising on TV or radio. These marketing strategies allow your video to reach the intended individuals.
Learn More About Video Production Company
Video production companies can create a high-quality, professional video for your business. The working process for producing videos includes planning and development, pre-production, production, post-production, marketing, and distribution.
The video production team can help you create compelling videos to help you achieve your goals. Choose video production companies with experience and expertise to create a video that effectively promotes your business and retains and attracts potential customers.