What Are Some Advantages of Outpatient Treatment?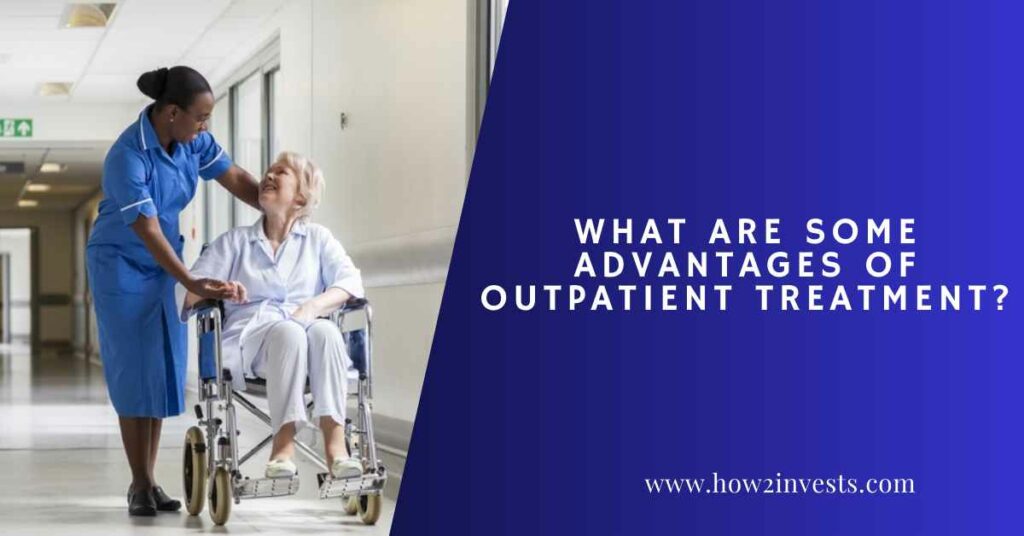 While providing professional treatment and support, outpatient rehab enables you to maintain your responsibilities and routines.
Outpatient programs understand recovery is a lifelong process that you must integrate into all aspects of your life.
The benefits of outpatient addiction treatment can give you the skills, resources, and hope for an eventual recovery. Here is more information on the advantages of outpatient treatment:
Access Treatment Close to Home
Outpatient programs allow you to continue living at home while getting treatment for substance abuse. You can maintain your responsibilities like work, school, or family while getting counseling, therapy, and other services.
Outpatient treatment involves sessions ranging from a few hours a week to several hours a day. This approach enables you to get professional help without significant disruptions.
Avoid Inpatient Disruptions
While inpatient treatment removes you from your typical environment, outpatient rehab allows you to stay rooted in your community. You continue engaging with healthy activities and relationships that support your sobriety.
Outpatient treatment prevents the major life interruptions of taking time off work. It also avoids lengthy separation from family responsibilities.
Access Individual and Group Counseling 
Outpatient programs provide diverse treatment services to meet your unique needs. You can benefit from individual counseling sessions addressing your addiction history and challenges.
Group therapy offers connection with others on the path to recovery. Outpatient treatment combines these customized options with the flexibility of living at home.
Receive Medication-assisted Treatment
Medication-assisted treatment, or MAT, uses medications to help manage withdrawal symptoms and prevent relapse.
Many outpatient programs offer MAT to aid recovery, including drugs like buprenorphine and methadone for opioid addiction. You can receive these medications and medical oversight during outpatient treatment.
Pursue Intensive Outpatient Rehab
Intensive outpatient programs, or IOPs, bridge the gap between standard outpatient and inpatient rehab. IOPs provide services for several hours a day, multiple days a week.
This more rigorous approach allows those needing significant structure to remain at home. IOPs also help people transition from inpatient to outpatient treatment.
Make Treatment More Affordable
Outpatient care can be more affordable than inpatient rehab since you do not need to pay for room and board. Many facilities accept insurance plans, and financing may be available.
The lower costs make outpatient treatment accessible for more people, though inpatient remains ideal for some. Discuss options with outpatient treatment centers to find the right fit based on your needs and budget.
Ease the Transition Home After Rehab
For those leaving inpatient facilities, outpatient treatment helps them adjust to independence. You gain skills for avoiding triggers and maintaining sobriety at home.
The step-down approach gets you back into your daily life with professional support. This gradual transition implements the tools from rehab into real-world applications.
Bring Family Into Addiction Treatment
Outpatient programs allow loved ones to engage in the treatment process. Family counseling provides education about addiction's impacts and teaching skills for supporting recovery.
Couples therapy can also strengthen strained relationships. The outpatient program enables families to heal together while protecting everyday routines.
Start Your Recovery With Outpatient Rehab
The recovery journey requires developing inner strength, purpose, and healthy coping skills. Outpatient treatment offers a flexible schedule, cost-effectiveness, a strong support network, and practical skills integration, making it a valuable option for lasting recovery. Explore the benefits of outpatient treatment and embark on a transformative journey toward recovery.